Here is your chance to WIN an Intuitive Session with Jo Ettles. One 2 hour Skype session is gifted to someone who is seeking guidance every single month.
To be eligible to WIN, you must be subscribed to our Monday Motivational Newsletter. Enter to WIN and also receive a little dose of weekly inspiration.

Published Self Help Author + International Writer + Speaker + Intuitive Coach - Jo Ettles,
has assisted men and women to create real change in their lives. Her gift is to read energy and guide clients intuitively.Through her unique gifts, Jo works with people to initiate real change + clarity + purpose + direction. She is consistently moving clients forward with ease and flow, helping clients to identify what is often blocking them from moving forward enabling them to live their life with joy and purpose. Change is effortless when you have the right support and have clear vision about your future.
Jo is a specialist in healing hearts and initiating self love and self care. Self care is the main essential for manifesting anything in life. Through her intuitive readings, sessions, workshops, speaking and writing, she is renowned for providing accurate information that will guide you forward and assist you to change your personal and even your professional life for the better. Her message to the world is -
"Remove the unnecessary mess and clutter from every aspect of your life, no matter what form it takes and just let the light shine in."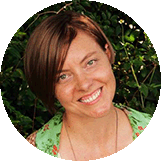 Tegan Rein - Spiritual Entrepreneur,
Life Coach, Business Mentor,
Founder of The Nourish Your Soul Movement.
Join the NYS Tribe - CLICK HERE
"Jo is an absolute Earth Angel, not only does she bring her true authentic self to every connection we have but her old soul delivers pearls of wisdom over and over again. Jo is highly intuitive and a true gift to anyone who receives her offerings, with my hand on my heart I can highly recommend her services. If your here then its meant to be, we are the little bees and she has the delicious healing honey! Read her books, book a session with her or do one of her courses to cleanse your soul and heal your life. I wish you every success!"
"Jo has personally worked with me with intuitive coaching. I am so grateful for her incredible ability to instinctively lead me in the right direction,motivate me and give me the tools I need to have an amazing life (often in times when I needed it most including relationship breakdowns, burnout from being overworked and times where I have just felt lost). She has even had the intuition to be able to tell me when I had work promotion opportunities, when and where I was going to meet my fiancé and father of my child, when my baby boy was going to be born (he came 3 weeks early and Jo contacted me 3 hours before my waters broke) and the list goes on. I know a lot of people that have had intuitive coaching from Jo including friends, family and colleagues and everyone is always blown away with her true gift and ability. I can't recommend Jo enough.She is a true shining star with the gift to brighten the life of everyone she comes in contact with."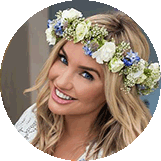 Louise Struber- Master Makeup Artist, Fashion Icon, Beautiful Soul inside & out.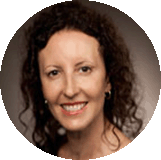 Liz Franz Founder of Cairns Clear Skin Clinic
"Jo is one of those rare human beings who has a natural ability to connect with others on a deep soul level and in a way that inspires personal development without feeling weird. She is an amazing author which has written books to help people clean up their lives and has taught me to trust in myself and my own intuition through her coaching sessions to the point where it gave me confidence to set up and run my own successful business within 2 years. I am an entirely different person and I am so lucky! The personal growth, the lessons I've learned, the challenges, the accomplishments, and the support Jo continues to give me I will forever be grateful for. Her own life experience combined with her incredible sense of humour, heart, humility and intuitive gifts and zest for life make her a joy to work with. If you want to live in a more conscious and intentional way, you'll love a coaching session with Jo."